Success Stories
"If I could encourage other pastors and leaders who might think owning a building is pie-in-the-sky dreaming, I would say, 'Make a phone call. Talk to NCP. Ask if they can come out to visit and see if it's possible.' You never know what God may do, when you have a lending partner who's family."
— Pat Stark
The Background: After nine years as a set-up, tear-down church plant, Genesis Church in Phoenix wanted to find space that would support its unique vision for a combination of worship and 24-7 community center. Following the recession, retail space was plentiful but traditional lending institutions weren't willing to lend to a then-small congregation. NCP saw the potential.
The NCP Solution: NCP approved a $3.2 million loan to help Genesis Church purchase a 66,000 sq. ft., 3-building strip mall that would house the church and several community-based tenants, including Alice Cooper's Solid Rock Teen Center.
"They looked beyond the numbers," said Pastor Pat Stark. "They're encouraging and affirming of our vision. As we grew and attracted more tenants, they allowed us to grow our payoff payments."
Genesis Church took ownership of the building in the summer of 2011 and, after a remodel to ready the community center, the congregation opened its new space on Easter Sunday 2012.
"NCP's guidance on how to attract good and responsible tenants was incredibly helpful," Pastor Stark said. "We've been able to create community programs for community people, and God has opened opportunities for us to spread the gospel in new ways."
Community Assets for Detroit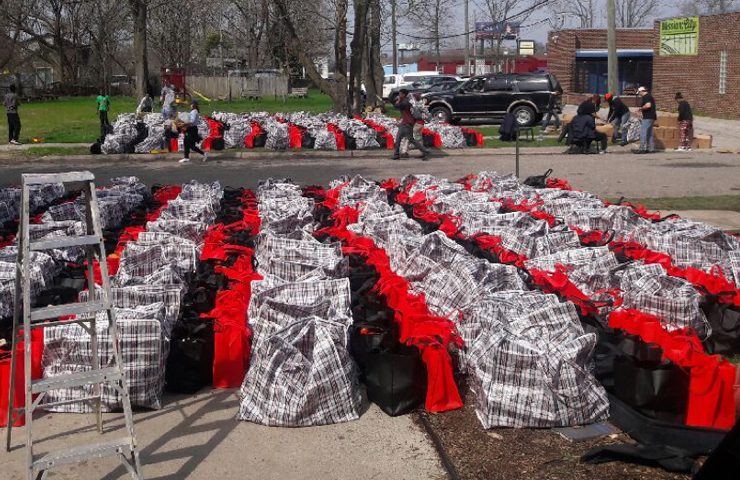 Last Easter, City Covenant Church and its Mission City partners delivered more than 400 baskets to the community.
City Covenant Church in the Brightmoor neighborhood of Detroit is investing in its community through its own ministries and through sharing its Mission City building. Walking with National Covenant Properties through negotiation of an existing bank loan to convert it to a lower-cost loan with NCP, City Covenant was empowered to help others.
"Our buildings are a tremendous community asset for both the Brightmoor neighborhood and the city of Detroit. The facilities are used as resource centers for our own extensive ministries, as well many community partners and stakeholders. It's all because of the wonderful movement of God and the trust National Covenant Properties placed in us. To God be the glory."

—Semmeal Thomas, Senior Pastor, City Covenant Church 
Through partnership with NCP, City Covenant Church:
Received assistance in acquiring the property across the street
Refinanced and obtained a more favorable loan with NCP
Is better able to focus on community needs and outreach ministries
Visit citycovenantchurch.org to learn more about City Covenant Church.
From Airline Terminal to God's Space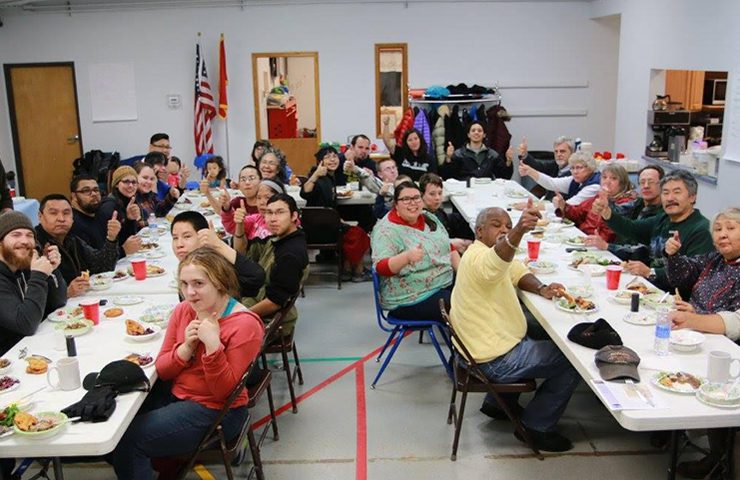 Friends from many Covenant churches gather for Western Alaska ministry training in Bethel Covenant Church's repurposed airline terminal.
In the late '90s, Bethel Covenant Church in a remote area of Alaska, purchased an airline terminal. With God-inspired ideas for ministry, the congregation partnered with National Covenant Properties to acquire, move, and renovate the building. Today, the terminal sits two miles from its original location, and is heavily used by the church and community.
"Through our partnership with National Covenant Properties, our church has been able to use our facility to not only be the light of the Yukon-Kuskokwim Delta, but to be the hands and feet of Jesus. Thanks to NCP for partnering with us. We are blessed to have a facility that is used in many ways to touch the lives of people."

—Hugh Forbes, Pastor, Bethel Covenant Church
Through partnership with NCP, Bethel Covenant Church:
Negotiated acquisition of an adjacent property
Secured a loan to purchase an airline terminal
Experienced expert insight and connections that facilitated results in a remote area
Visit facebook.com/BethelCovenant to learn more about Bethel Covenant Church.
Neighborhood Sanctuary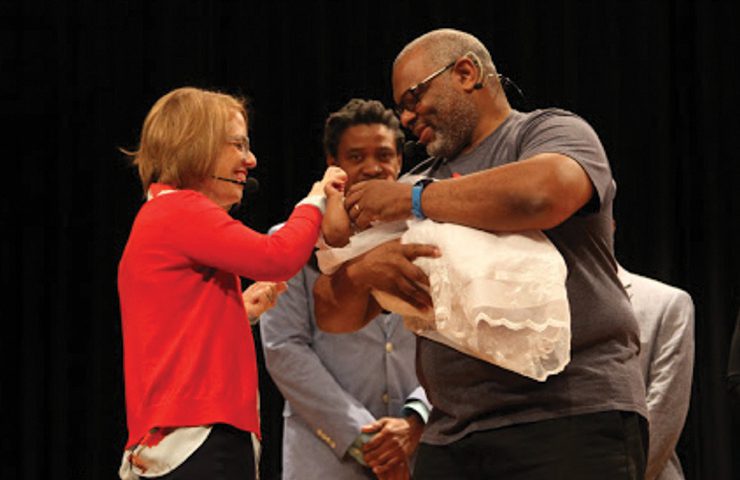 Pastor Dennis Edwards, right, and associate pastor of family ministry Rose Lee Norman celebrate a baptism.
North High School in Minneapolis has been a God-provided worship space for Sanctuary Covenant Church. With a growing congregation and new weekday ministry opportunities, however, the church partnered with National Covenant Properties to advance a vision for bringing together all its ministries under one roof.
"While having our own building spares us from setting up and breaking down the auditorium and classrooms each week, property is not about us having a more convenient Sunday experience. We believe that churches—especially in urban settings—need buildings that are a daily resource for the neighborhood. Our own building allows us to be visible and do practical ministry beyond Sunday."
— Dennis Edwards, Senior Pastor, Sanctuary Covenant Church
Through partnership with NCP, Sanctuary Covenant Church:
Located and purchased office space in the neighborhood
Received coaching through a capital campaign
Experienced expert navigation to select a permanent site
Connected with a best-fit architectural firm
Had a consistent, professional partner working on its behalf through the loan process
Visit sanctuarycov.org to learn more about Sanctuary Covenant Church.