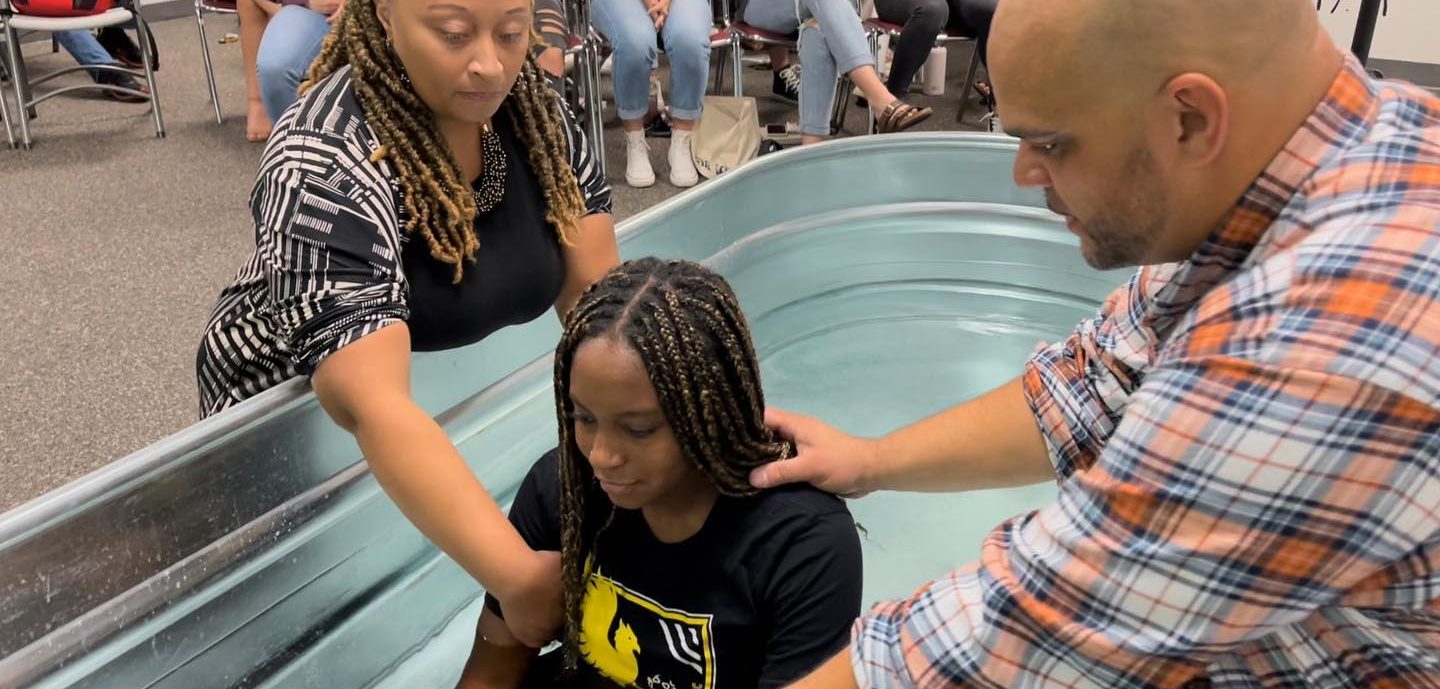 Location: Marion, Indiana
Date: April 2023
REAL Community Covenant Church, an acronym for relational, evangelical, authentic, loving, is a seven-year old church plant. When telling the story of his vision to plant the church, Andrew Morrell is quick to share the acronym, REAL is intentionally located in the heart of Marion, Indiana. A place Andrew describes as too big to be a town but too small to be a city, Marion is an industrial community blighted with poverty, drugs, and crime. However, he views these challenges of his hometown as beautiful stories of the resilience, hope, and love of a community that participates with others in love. REAL is striving to be a light and live into different types of reality and bring hope to a community that often feels hopeless or forgotten.
They are located in a 10,000 square foot warehouse style building in downtown Marion. Their vision is be a place of shalom in the community, for the community for God's glory and neighbor's good. REAL has been slowly building out and renovating their space to match their vision for worship and community service throughout the week.
Andrew shared the story of a single mother he would see visiting the Family Resource Centers who attended a wholistic wellness event at REAL where he was asked to share a spiritual practice. He would always say hello to her when he saw her around the building, but their conversations never moved past a quick greeting. That day when the event ended, the woman asked Andrew if he was a pastor. He said yes. She asked if they were in a church building and he said yes again. He gave her the service details and she came the following Sunday and hasn't missed a Sunday since. Andrew's voice broke when he shared this story because this is what it is to be REAL. To be the living breathing gospel in the community.
REAL houses the Family Resource Center that focuses on righting child maltreatment, an adult education program for Grant County, Indiana where 50 to 70 people come each week to study and earn their GED. REAL also houses a Spanish immersion preschool, Hope House (a local addiction recovery program), and a newly renovated industrial kitchen that serves the preschool and provides a space for social enterprises within the community.
NCP has partnered with REAL since the church was planted. Our Real Estate Services team has worked with Andrew to be consistent source of grace and wisdom in how to share a building well.