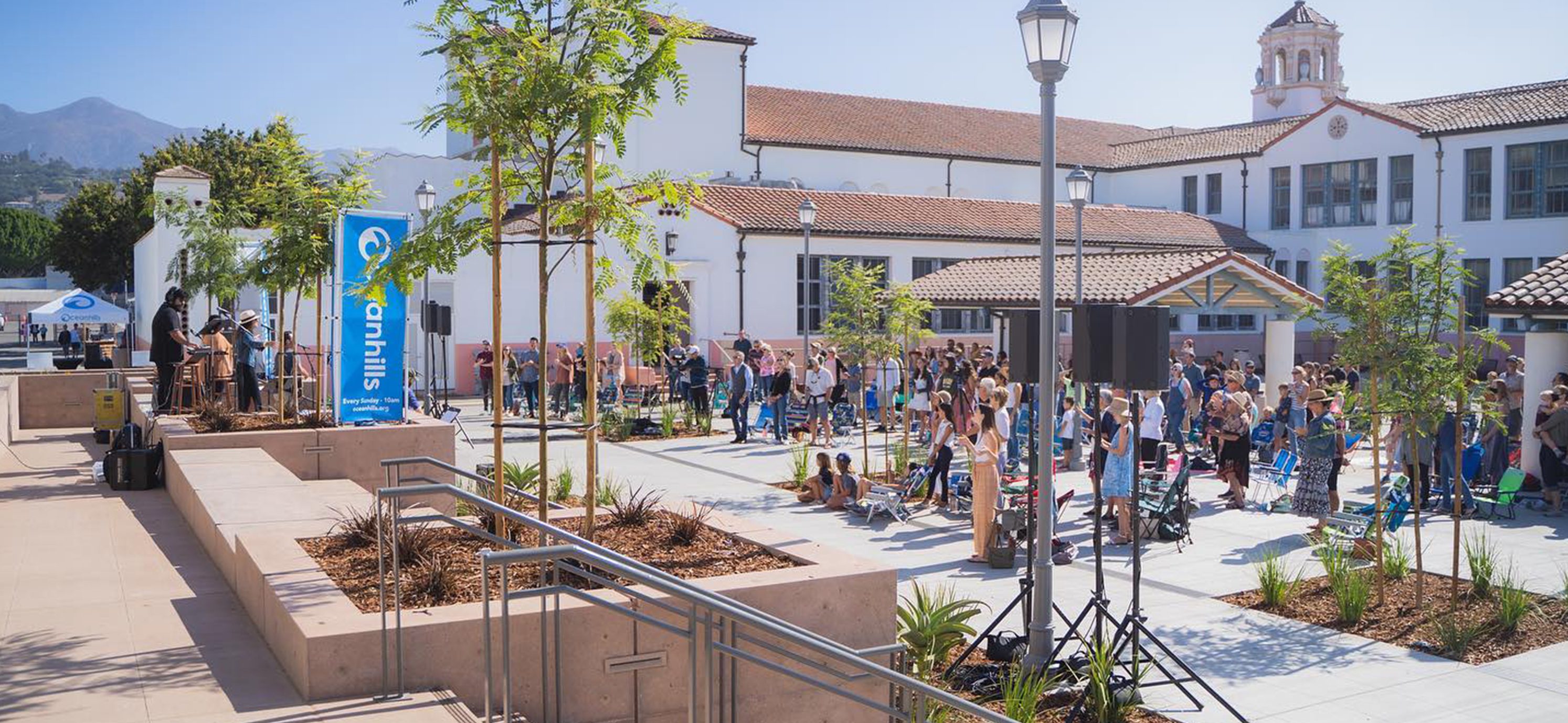 Location: Santa Barbara, CA
Date: December 2021
NCP entered a ministry partnership with Ocean Hills Covenant Church in Santa Barbara, CA, in 2018 while they were searching for a building. They worked with our vice president of real estate services, Rollie Persson, from the beginning stages of their search through the purchase of their current facility in 2021. Jono Shaffer, executive pastor, stated that Rollie provided consultation at every step. He praised Rollie's wisdom and experience. Their building search was personal, specific to their ministry, and customized to their situation. At every turn Rollie knew the right questions to ask to which people and provided Ocean Hills with a sense of security that their lender was acting in their best interest.
Nearly three years after they began their search, they found the perfect place. A 9,000 square foot building in the heart of downtown Santa Barbara formerly owned by the YMCA. Ocean Hills was selected from multiple offers and was able to purchase the building using 4,000 square feet for youth ministry and leasing the remaining 5,000 square feet back to the YMCA. Sunday services are still being held outdoors in a space down the street from their building owned by the local junior high.
As Jono stated "Our location is 100% God ordained. It puts us in a place to reach people from the ocean to the hills."
This is a church with a heart for youth and a vision to reach people under 30. Their mission is to make disciples who make disciples. The passion for youth was palpable as we spoke with Jono. He shared that church doesn't only happen on Sunday mornings; they want their building to be a ministry center seven days a week.
Their hopes and plans for the future of their building include a kids ministry center, a rooftop worship venue, and a space that provides resources for parents on how to raise their kids in Christ. As Ocean Hills discerns their vision for the future, they have a campaign called "It's Time" to raise funds with a goal of paying off, renovating, and maximizing their new space. Their intent is to dig deeper roots in Santa Barbara as a church plant that is now "repotting" itself.