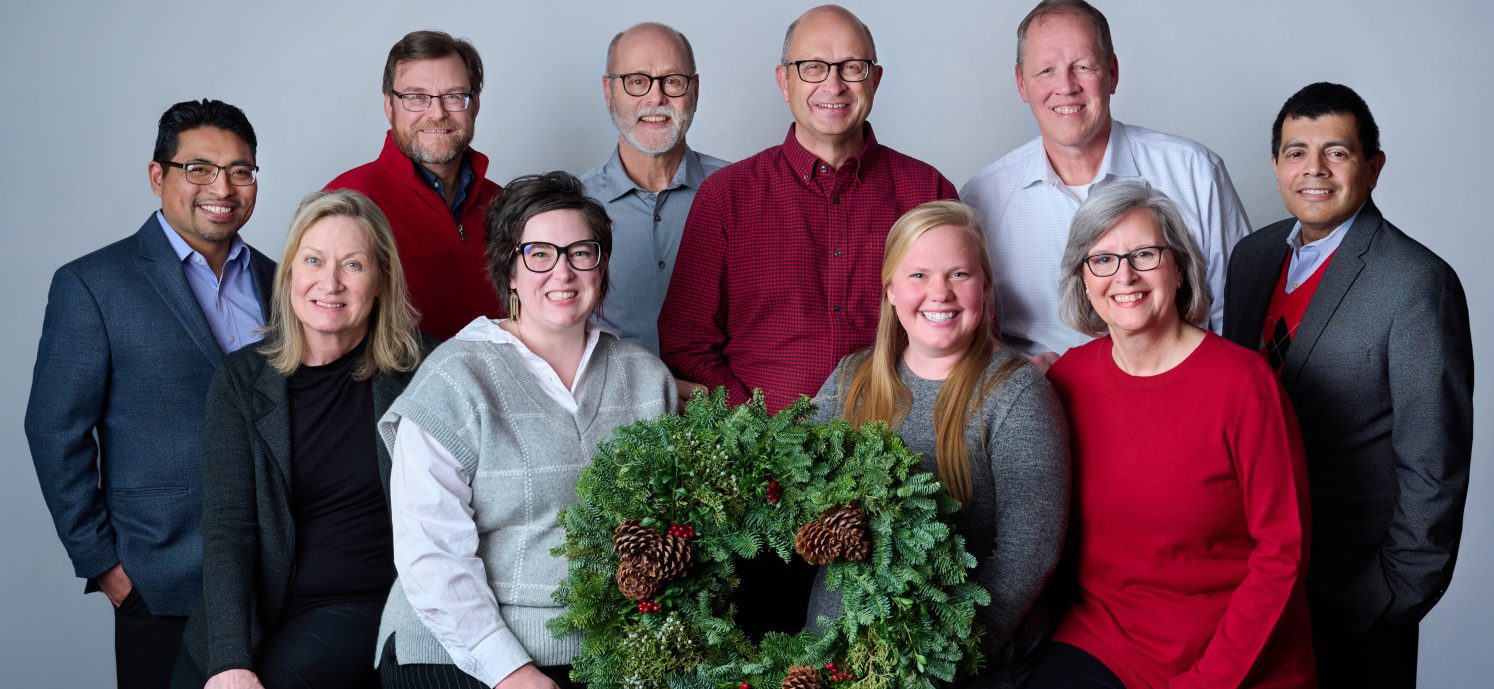 Meet our Team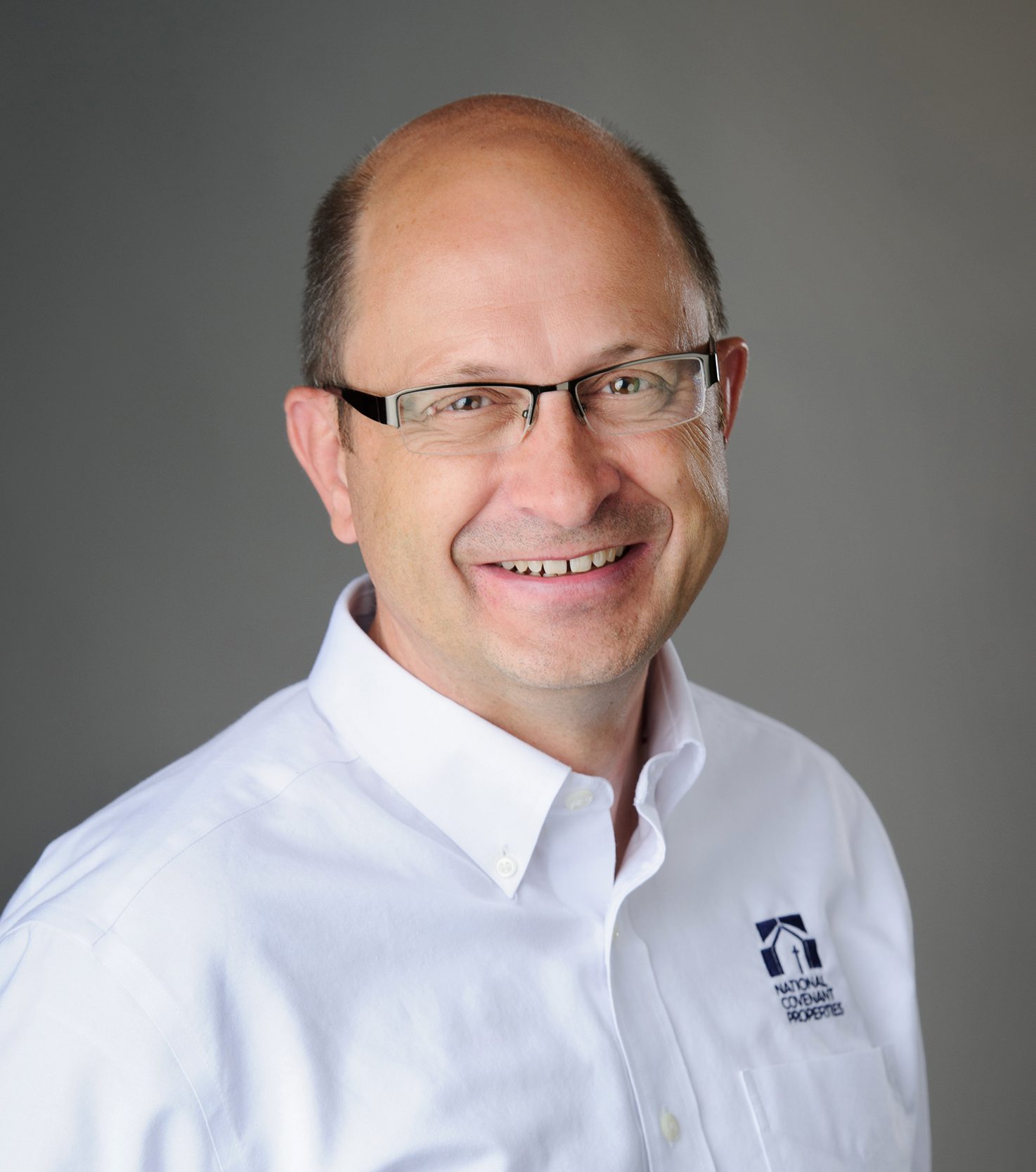 Peter brings 30 years of banking experience into his role as NCP President, primarily from his time with US Bank where he most recently served as regional president in northeastern Minnesota. His extensive background in commercial lending and in the financial services industry is valuable as he manages the financial aspects of NCP. He is a graduate of Bethel University, St. Paul, Minnesota, with a Bachelor of Arts in Economics, and he received a Master of Business Administration with a finance concentration from the University of St. Thomas in St. Paul. Peter also is a graduate of the Pacific Coast Banking School, University of Washington in Seattle.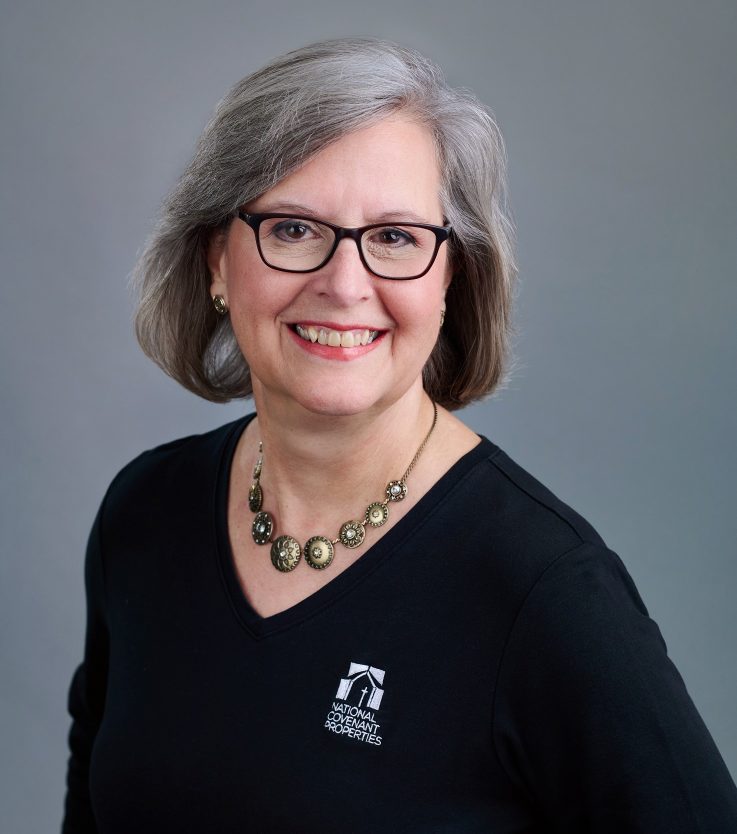 Jill brings more than 30 years of experience to her role as Senior Vice President of Operations, where she applies analytical problem-solving skills to plan, direct, coordinate, and oversee all operations activities. She drives the development and implementation of new systems and system enhancements to assist NCP staff as they seek to provide the highest level of customer service to its borrowers and investors. Prior to joining NCP in 1994 Jill served the ECC in the Events Office coordinating Midwinter Conferences, Annual Meetings, CHIC 91 and CHIC 94.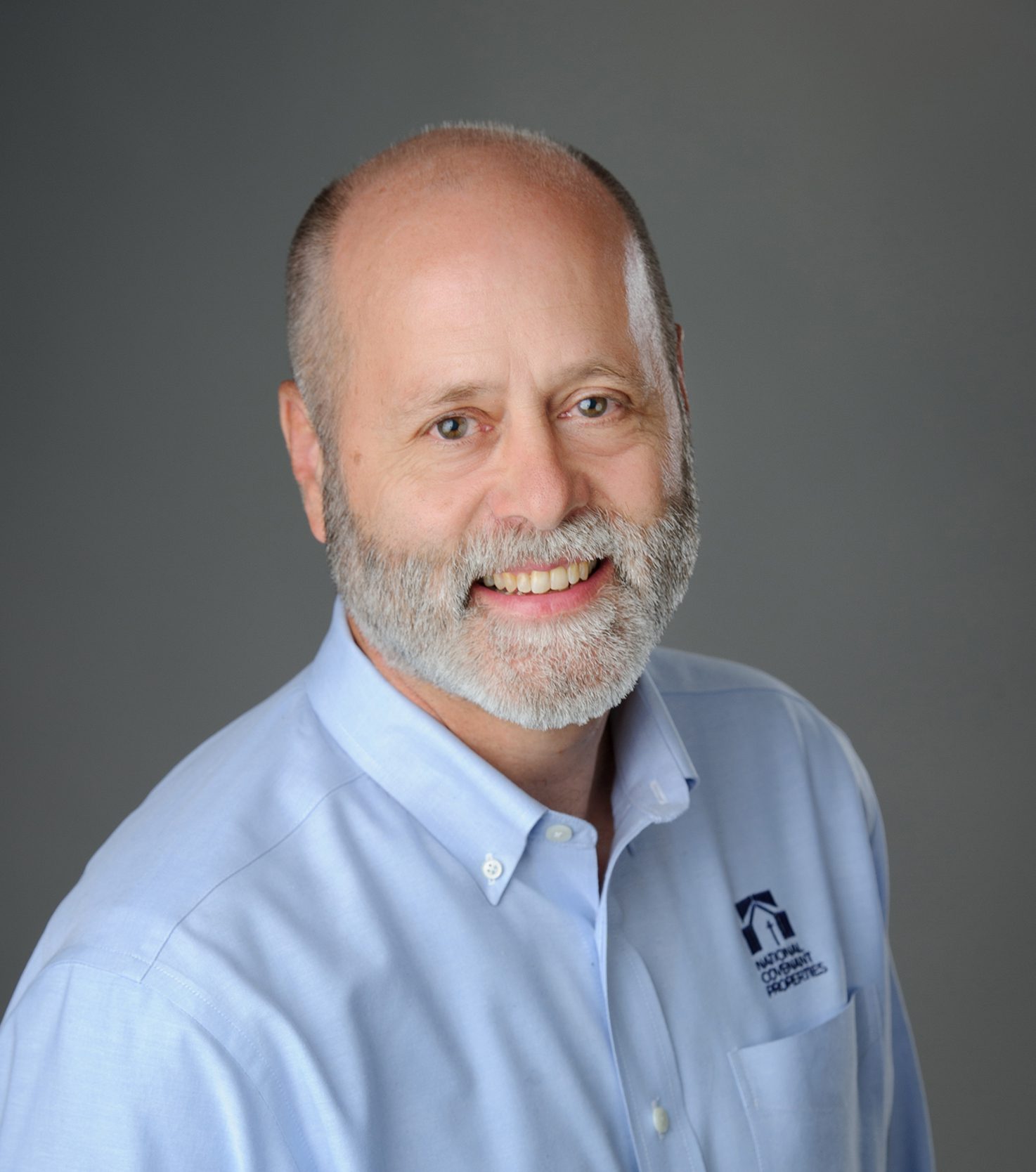 With nearly 30 years of real estate and loan experience, Rollie works with churches in the Pacific Southwest, Pacific Northwest and the Northwest Conferences, as well as the Covenant Churches of Canada to help them make the right decisions as it relates to real estate matters, property acquisitions and church building projects. He previously served as vice president of Covenant Development Corporation and as a mortgage underwriter and transaction manager at GMAC-Residential Funding Corp. He also worked as a real estate loan officer at Corus Bancorp in Chicago. Rollie holds a Bachelor of Arts degree in Business Administration from North Park University.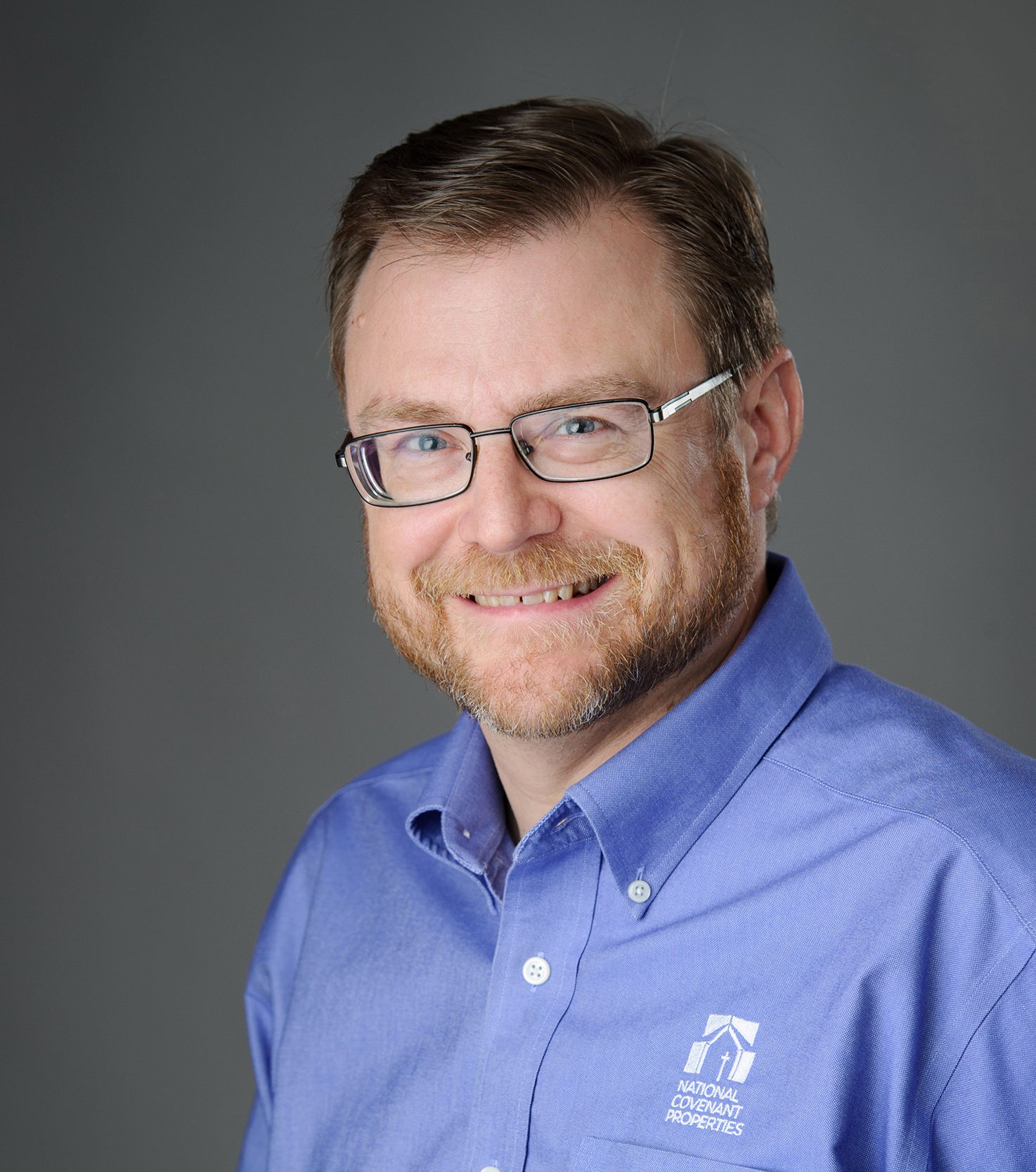 Rob is a go-to resource for real estate and loan expertise, bringing more than 25 years of experience to his role as a vice president of real estate services for NCP. He helps coach churches through the ins and outs of finding the right building for their ministry serving churches in the Alaska, Central, East Coast, Great Lakes, Midwest, Midsouth and Southeast conferences. Prior to joining NCP, Rob was associate director of Technical and Legal Services for the ECC, and a regional director for Habitat for Humanity. Rob holds a Bachelor of Arts in Religion and Psychology from North Park University and graduated with a Juris Doctor from DePaul University-College of Law.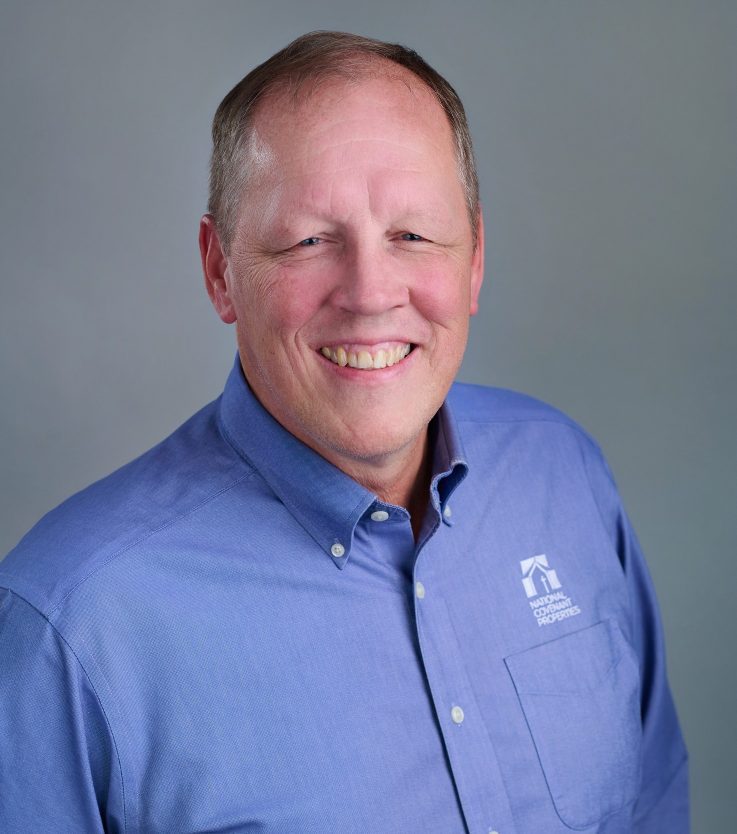 Paul brings over 30 years of church lending experience to his role as vice president – real estate services. Prior to joining NCP, Paul was the vice president of operations of another denominational loan fund serving 1,400 churches and 3,500 pastors. He holds a bachelors of science degree in accounting from the University of Illinois, Chicago and earned his CPA certificate in 1997. He has been married to his wife, Lori, for over 37 years and has 5 daughters, two dogs and a cat.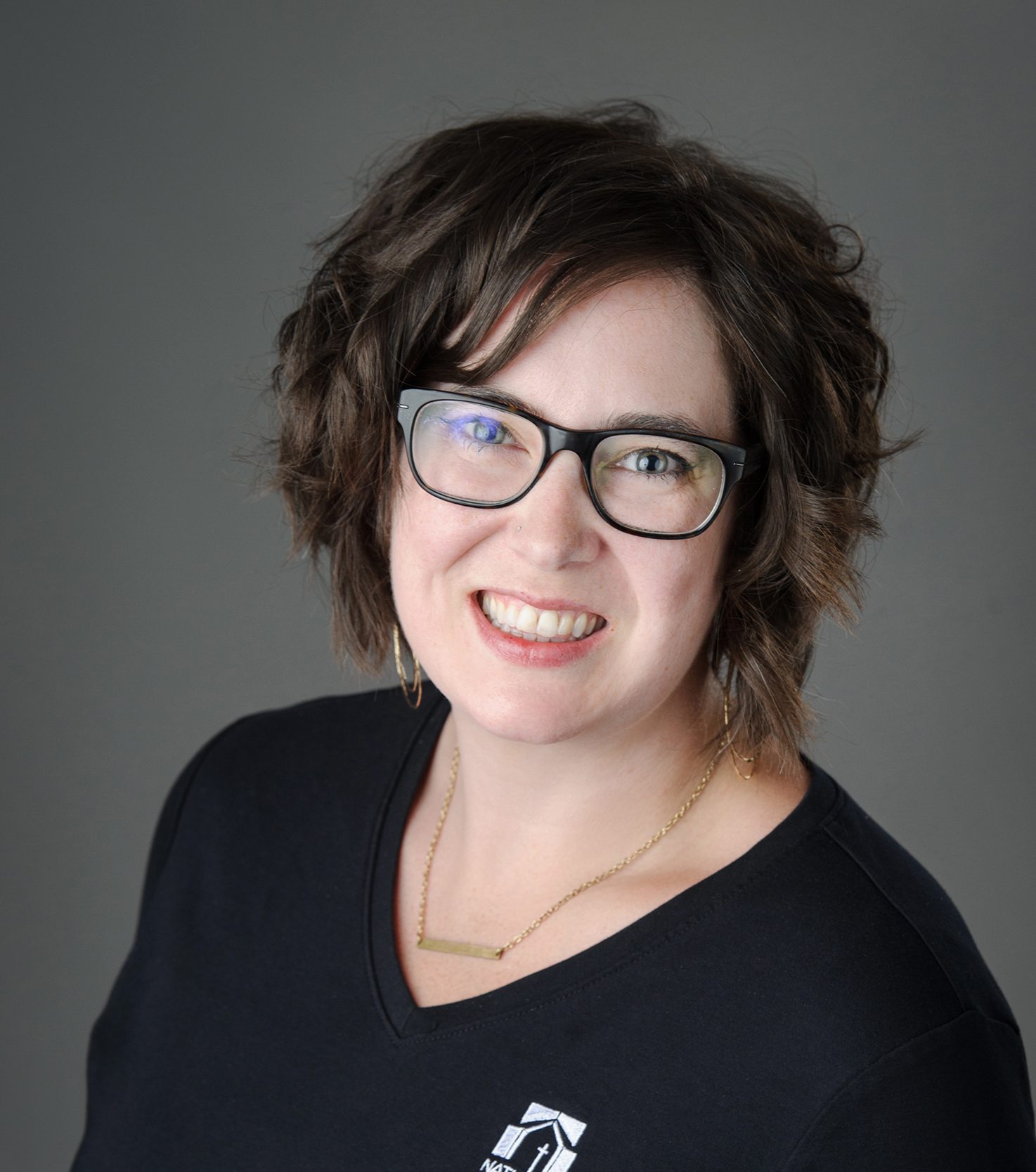 Heidi brings more than 10 years of experience to her role as Senior Investment Services Manager, where she utilizes both her creative and analytical skill sets to lead marketing efforts, collaborate in developing and implementing new systems and system enhancements, assist in loan transactions and documentation, and day to day operations. She strives to create efficiency in process without sacrificing quality or customer service. Prior to joining NCP in 2012, she working for an interior design firm in Chicago, IL. Heidi graduated from North Park University with a Bachelor of Science in Business and Economics with a concentration in Accounting. She also was a member of the Covenant Bible College Midwest class of 2003.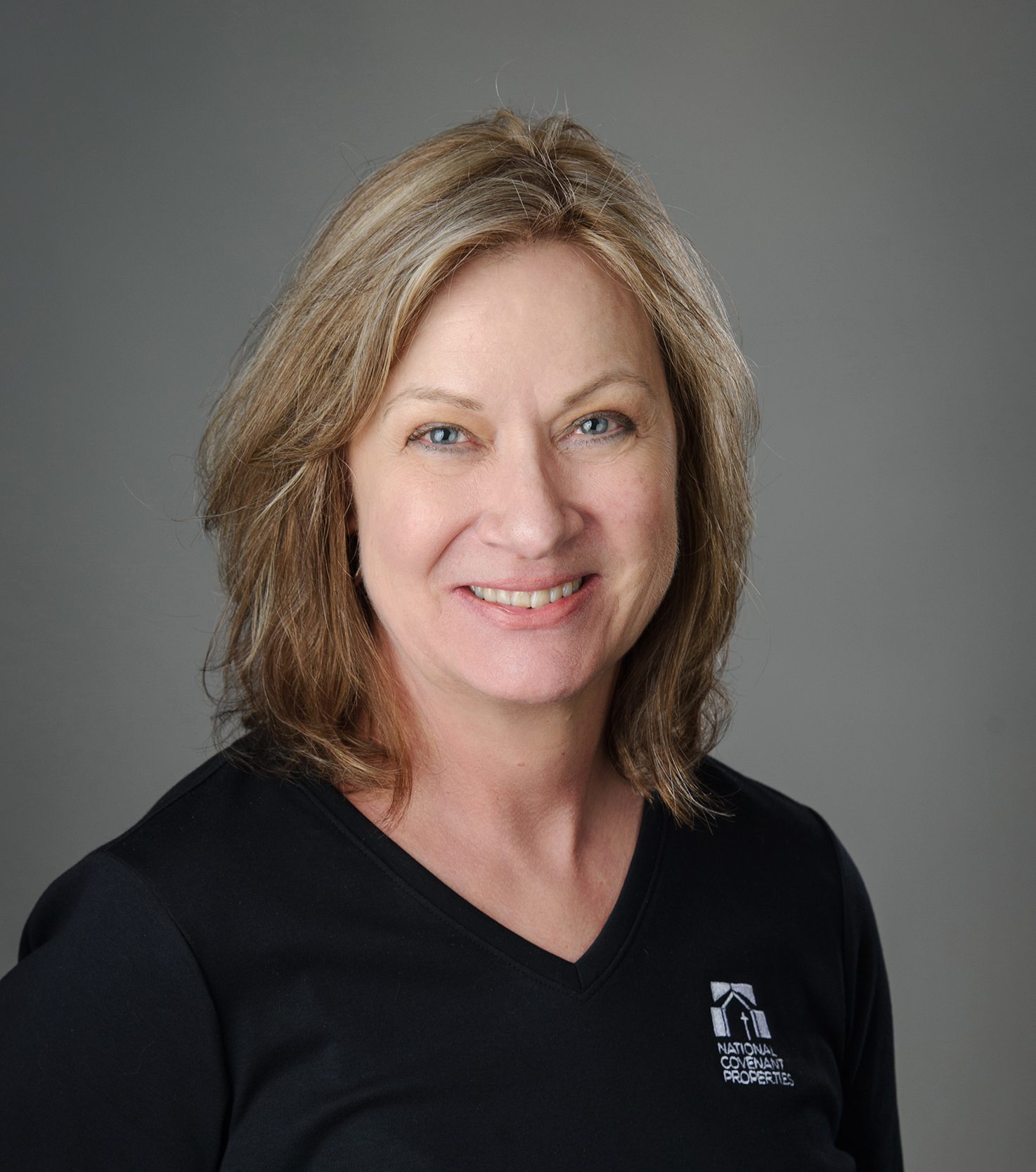 Kathy was delighted to join NCP in March of 2014 as a loan coordinator, who sees to the successful closing of loans and also processes construction draws. She holds a Bachelor of Arts from Concordia University-Chicago in Elementary Education; however, the majority of her career has been devoted to real estate, beginning in trusts and loans at a local bank, and then for 20 years as office manager for a custom homebuilder on the North Shore.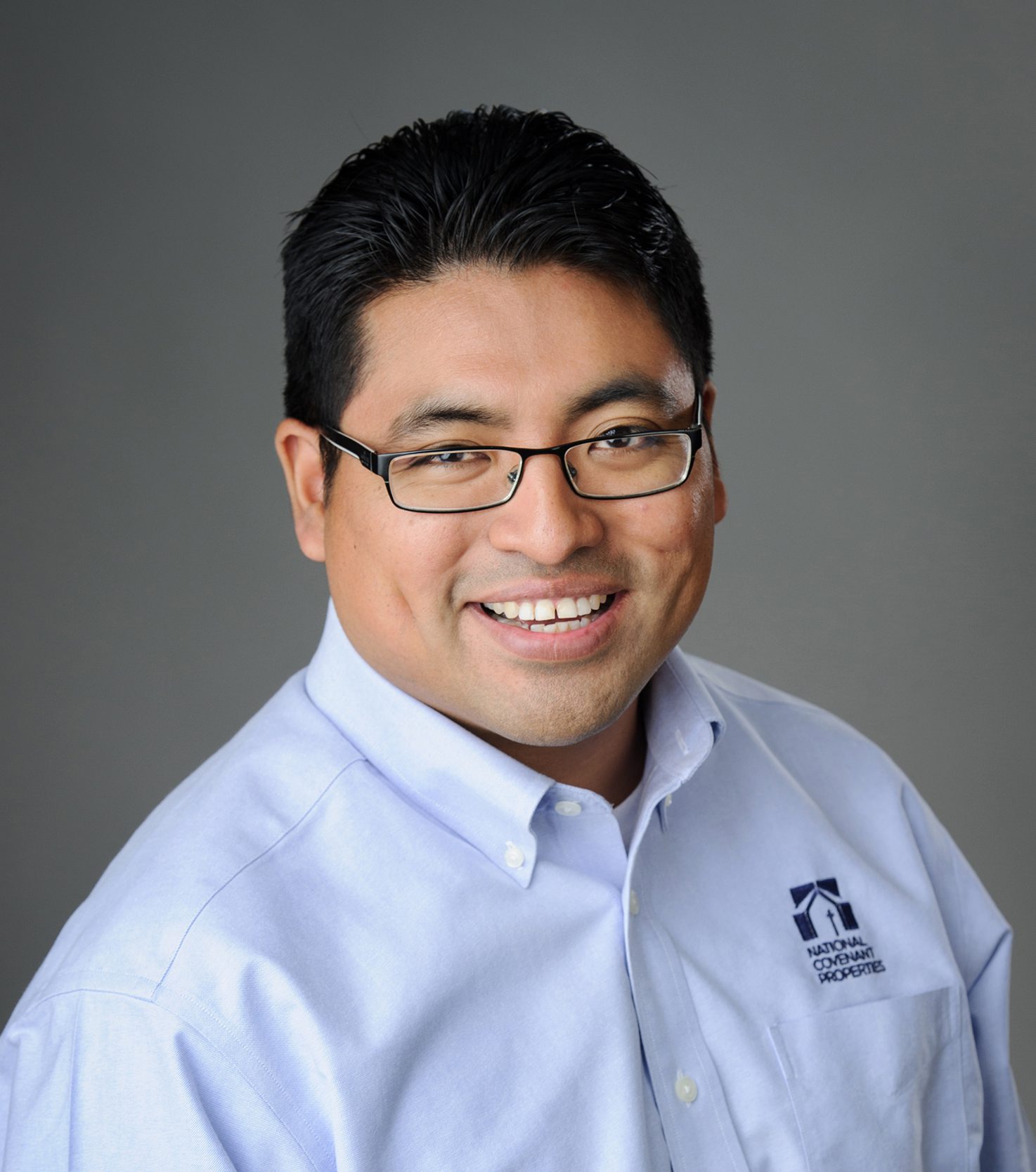 Angel Sinchi joined National Covenant Properties in 2016 and is excited to be a part of a team that is in the business to build church ministry.  Mr. Sinchi's past work experience include retail management of a floral design studio, New Dawn F.D.S. and business manager for Bethesda Christian Center, a nonprofit organization.  Along with this, Mr. Sinchi has been youth director for over 10 years at his home church in the northwest side of Chicago.  He has received a Bachelor of Science in Finance at Northeastern Illinois University.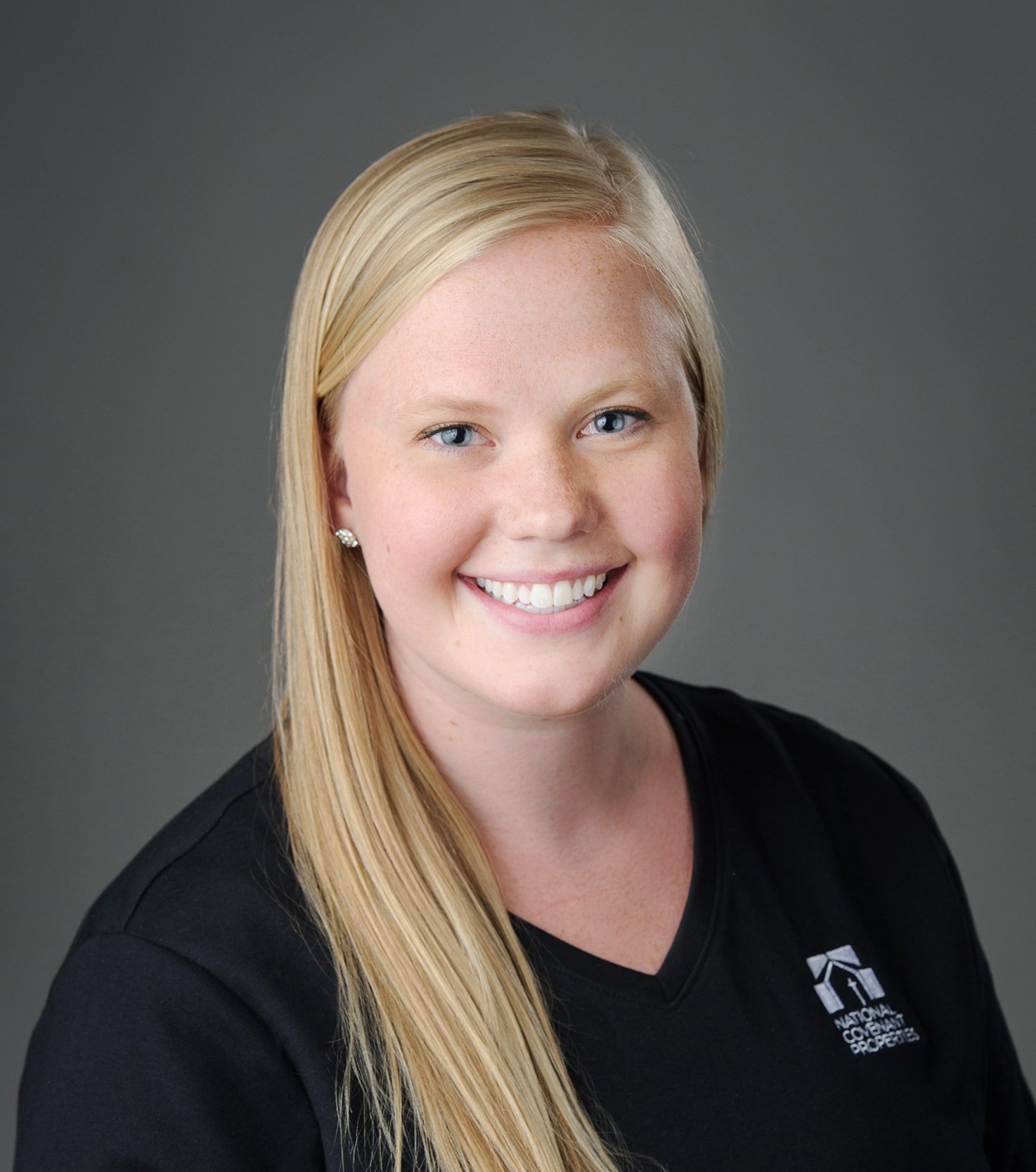 As a Senior Investment Services Manager at NCP, Maren oversees all estate settlements, IRA transactions and tax reporting. She is transitioning into a loan support role assisting our Vice Presidents of Real Estate Services. She truly enjoys working to further NCP's mission growing ministry and being in an environment where she can share her faith with clients and co-workers on a daily basis. Prior to joining NCP, Maren worked at Albany Bank and Trust as a controller. Growing up in the Covenant and her time at North Park University gave her not only a Bachelor of Science in Business and Economics with a concentration in Accounting, but also a greater understanding of the ECC.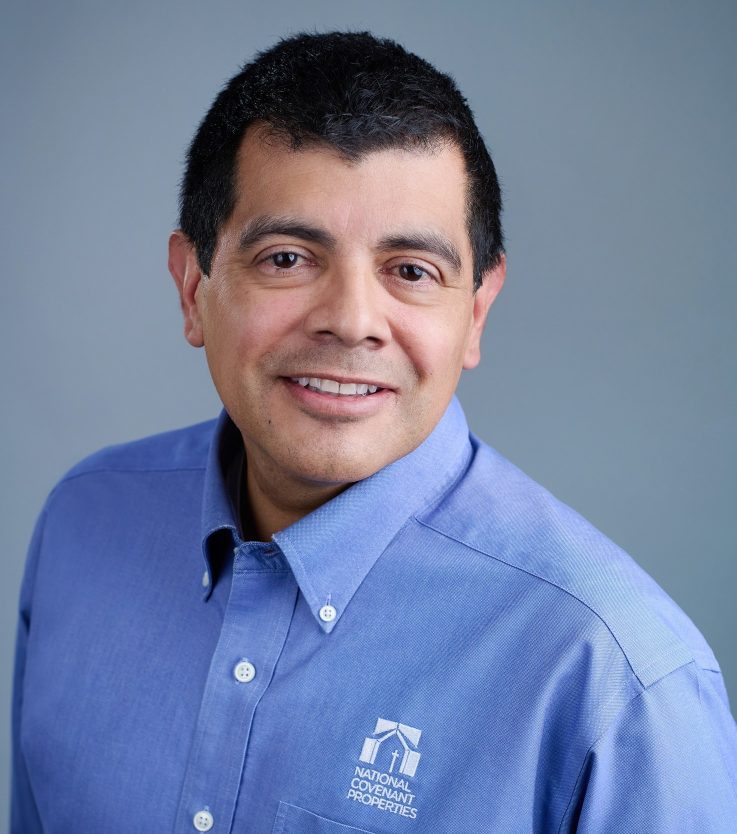 George brings more than 15 years of experience to his role as Investment Services Manager. Prior to joining NCP, he was employed by Berkshire Hathaway for 3 years, JPM Chase Bank for 2 years, and Northern Trust for 10 years. George holds a Bachelor of Science in Finance and Marketing and a Master of Business Administration in Finance from DePaul University.
Meet our Board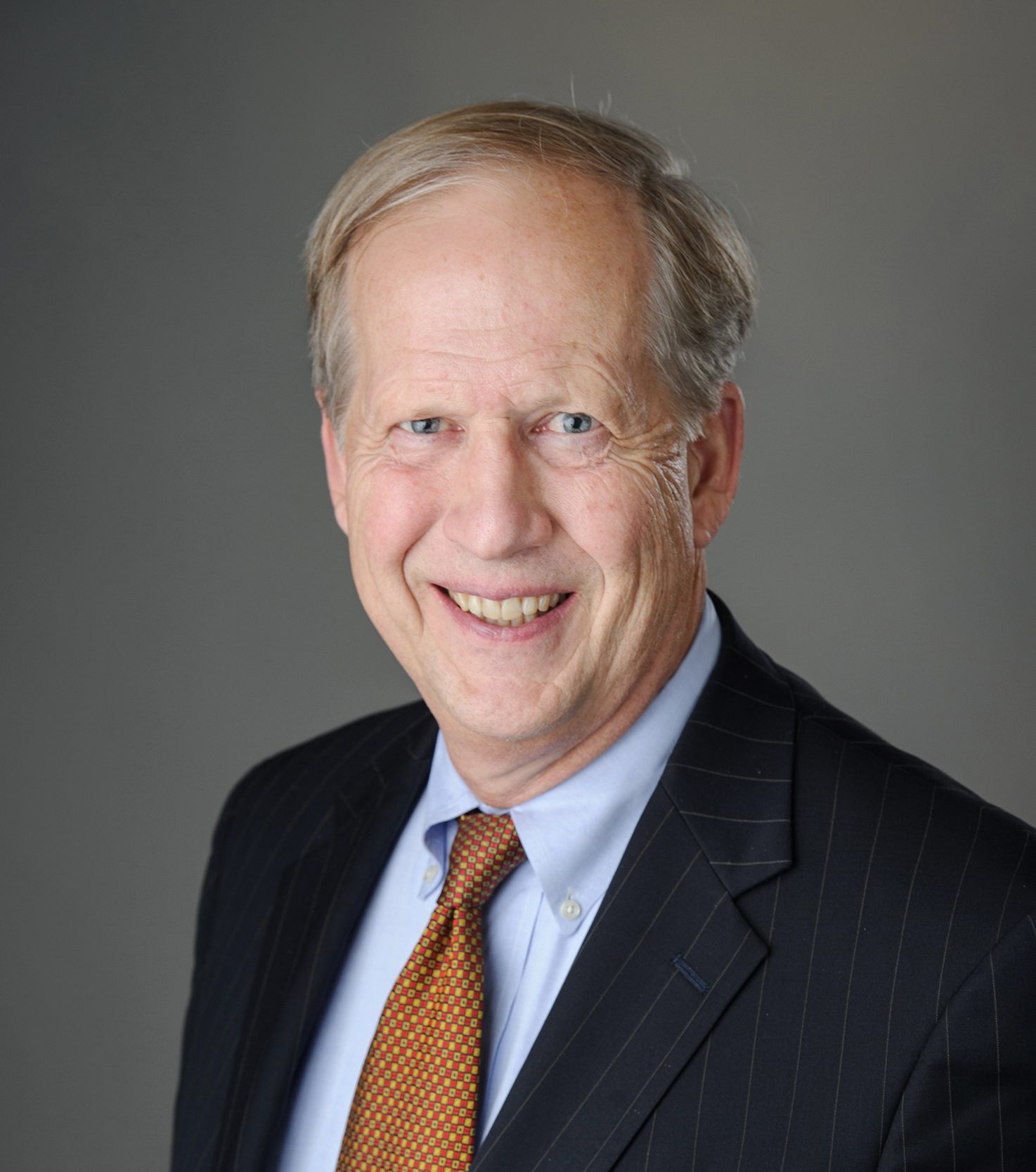 Jon has been the president of AgraShares, LLC, an investment firm specializing in agricultural finance since 2016. Prior to joining AgraShares, LLC he was managing director of Mesirow Financial in Chicago, IL. Jon has over 30 years of experience managing various financial organizations throughout Northern Illinois. Jon's professional experience and personal faith allow him to advise National Covenant Properties with integrity as the Chairman of the NCP board. He holds a Bachelor of Arts degree in Economics from North Park University and a Masters of Business Administration in Finance from DePaul University. As a longtime member of the NCP board, Jon deeply believes in the work of NCP, and assisting the Covenant Church in advancing God's kingdom.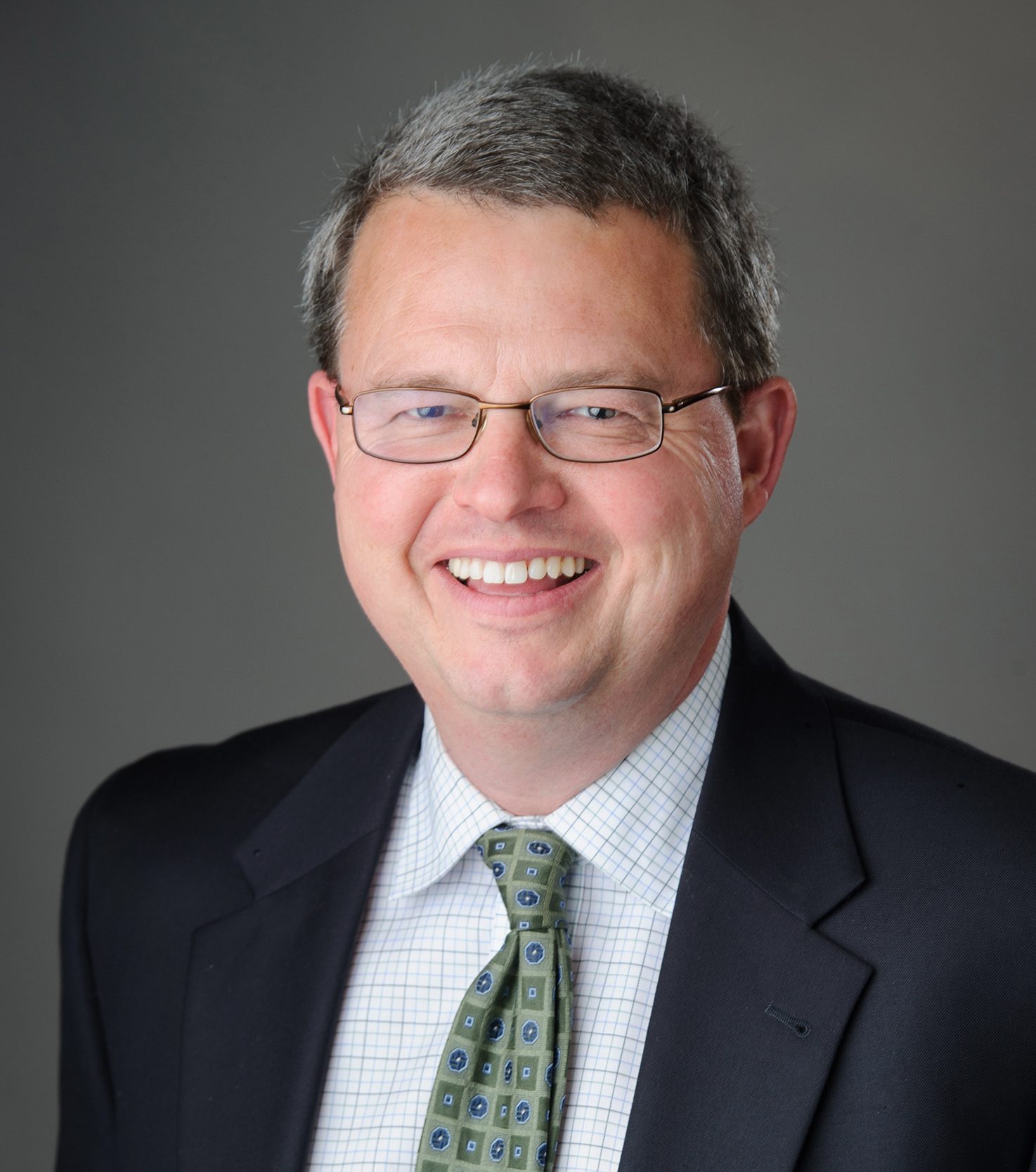 Reed has been the Producing Branch Manager at Cardinal Financial Company since February 2021. Prior to joining Cardinal Financial Company, he was the Senior Mortgage Officer at American Portfolio Mortgage Corp. Reed has been working in the mortgage industry for over 30 years holding positions from Senior Loan Officer to Senior Mortgage officer. He brings a keen understanding of the lending industry and deep-rooted faith to his position as Vice Chairman of the board of NCP. Reed holds a Bachelor of Arts degree in Journalism and Economics from Indiana University. He believes the NCP board has the unique privilege and opportunity to hear the faith stories of our sister churches and to provide the funds to advance God's kingdom.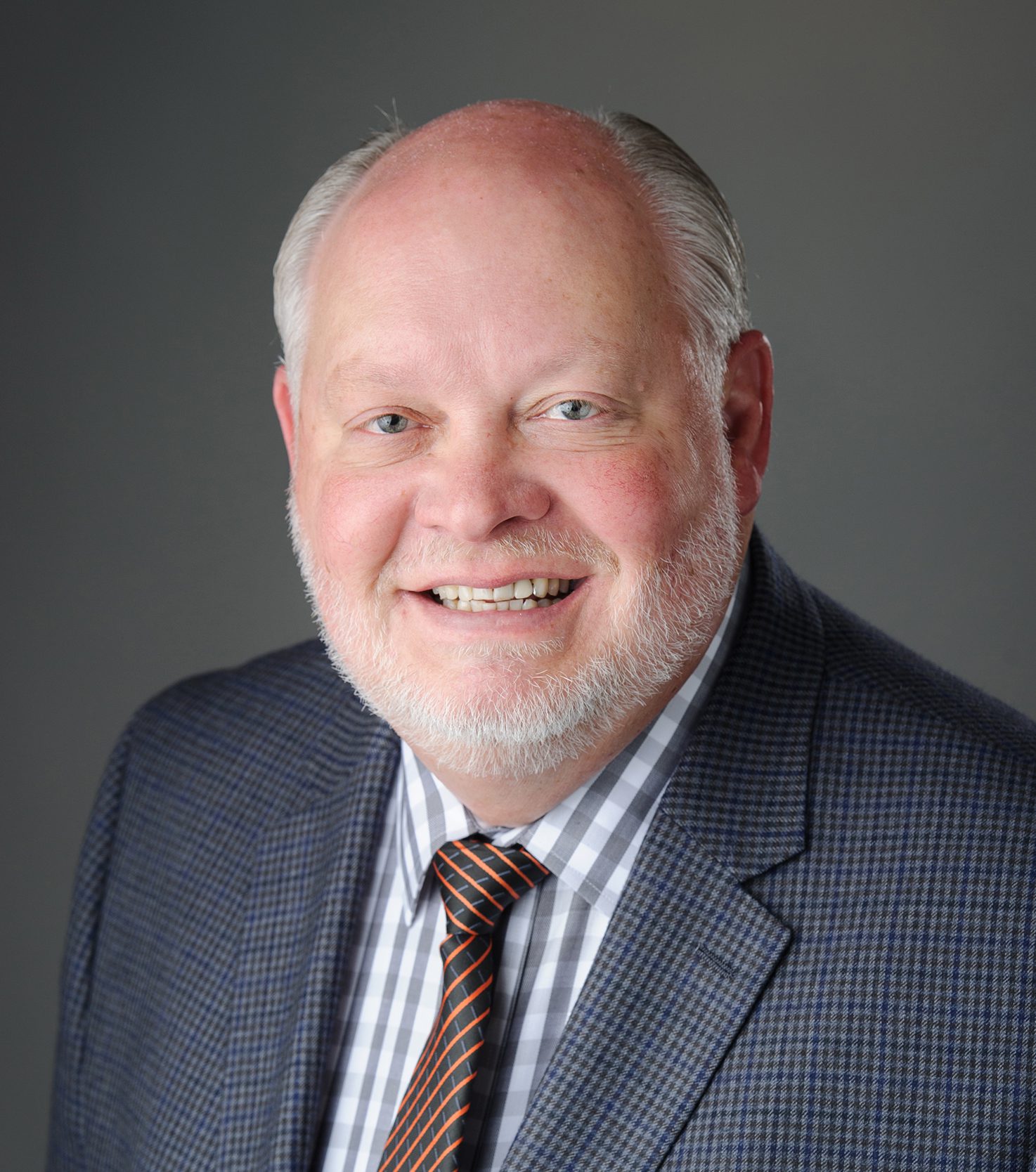 Dave was the Chief Financial Officer of Bayside Covenant Church prior to his roles with Midtown Covenant Church and Mission Springs Camps and Conference Center. He was previously a partner in the B2 Group, a CEO/CFO Consulting Team that assisted entrepreneurs and companies with growing and realigning their companies, including Venture Capital and other forms of financing. Dave's experience working for both corporations and churches brings a unique perspective to the board of NCP. Dave holds a Bachelor of Arts degree from North Park University. Dave values the personal lending experience NCP provides through connecting kingdom resources with kingdom expansion.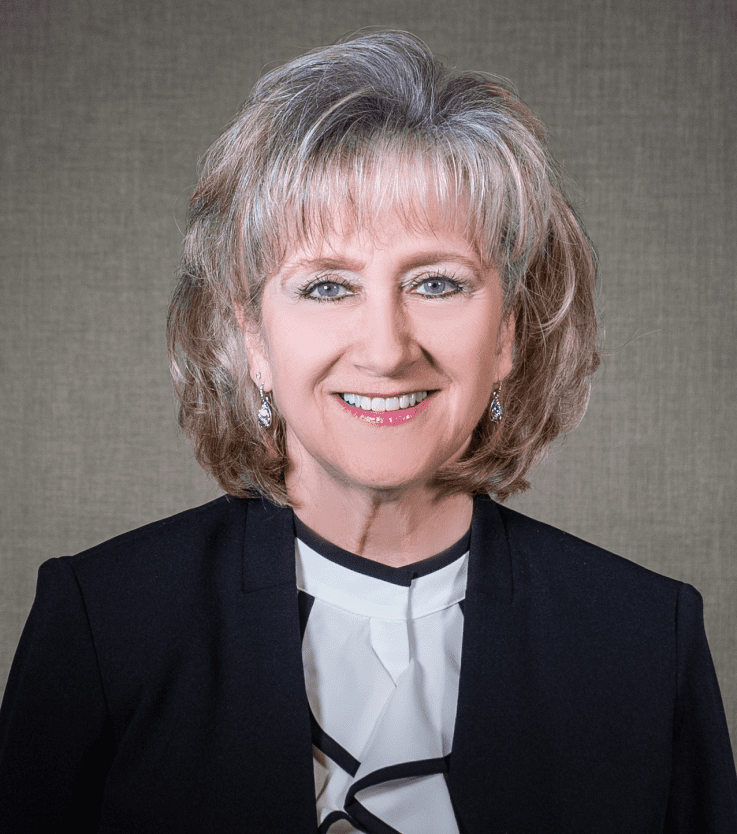 Tammy serves as the first female president in the denomination's history. She has held a variety of roles within the Evangelical Covenant Church for more than 23 years. Prior to becoming president she served as superintendent of the Midwest Conference of the Evangelical Covenant Church since 2011.
Wes has served as the Executive Pastor of First Covenant Church in Salina, KS since 2014. Prior to his role in Salina, Wes served as the Senior Pastor at First Covenant Church, Omaha, Nebraska, and was the Associate Pastor at Deerbrook Covenant Church in Lee's Summit, Missouri. Before he was called to pastoral ministry, he was in business sales and sales management. Wes holds a Bachelor of Science degree from Kansas State University and a Master of Divinity degree from Nazarene Theological Seminary.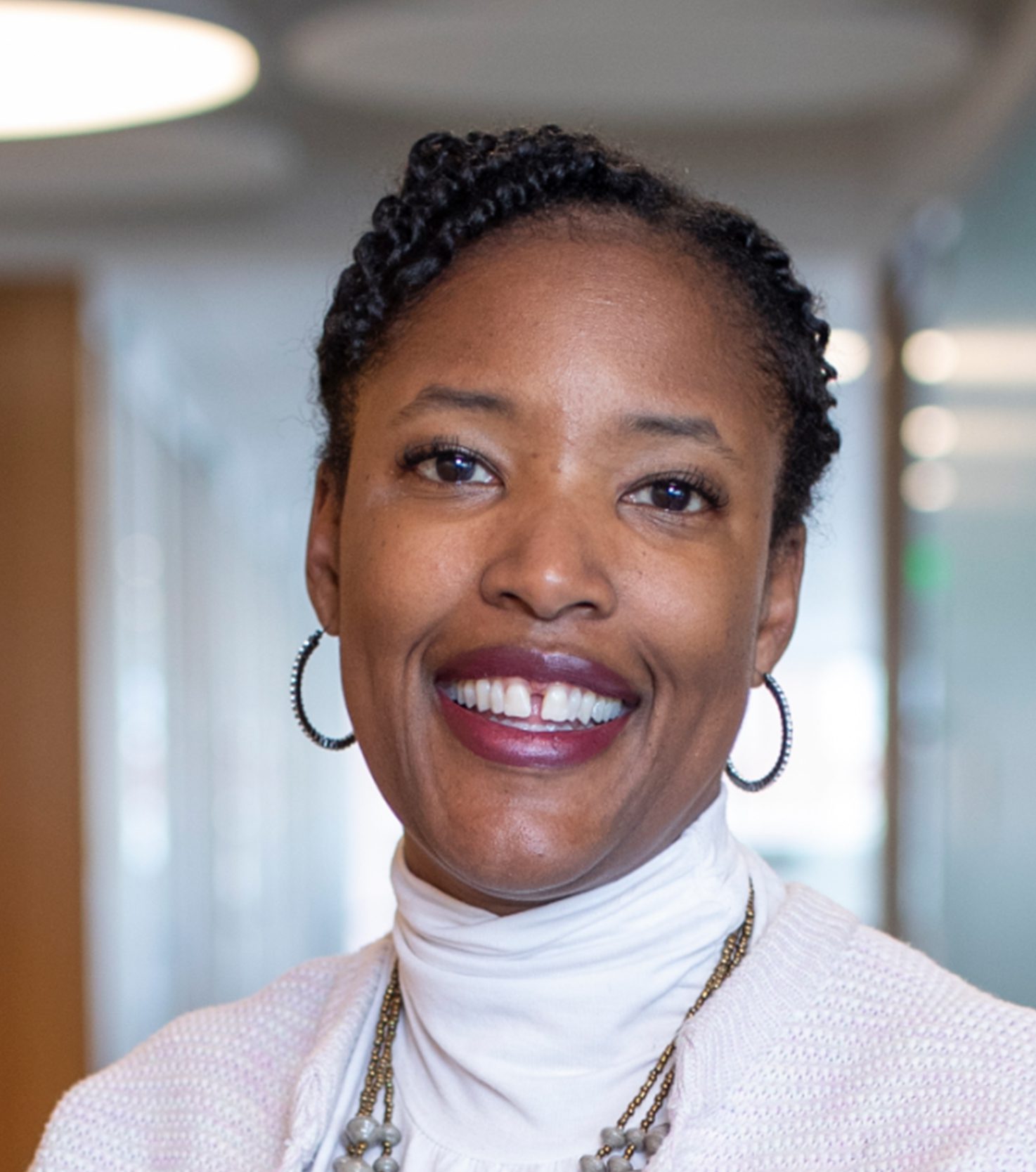 Erica Jensen brings 20 years of experience driving strategic growth for Fortune 500 corporations to Be The Match. In this role, she leads the strategies to optimize the Be The Match registry and drive an engaged and committed membership roster. Before joining Be The Match, Erica was the Senior Manager of Global Marketing at General Mills in Minneapolis, MN. She has led many award winning marketing campaigns throughout her career. Erica holds a Bachelor's degree in Communications and African American studies from Northwestern University, and a Masters of Business Administration from Regis University.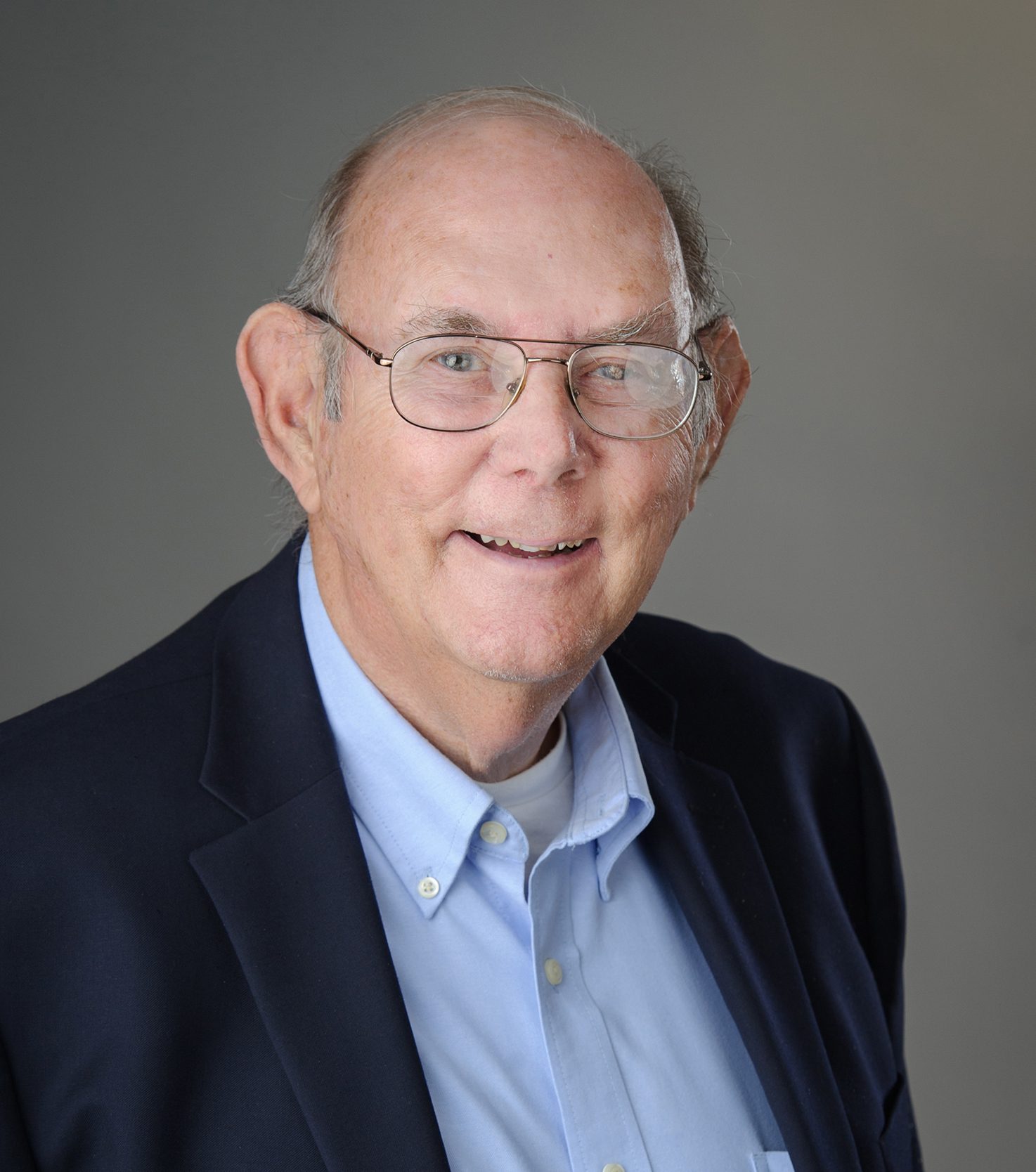 As an expert professional in urban planning, Bob has provided consulting services to the Evangelical Covenant Church, its regional conferences, and its local churches. He has been qualified as an Expert Witness in city planning cases. As the founder of NCP, the central mortgage lender for Covenant Churches, he is amazed how large the organization has grown. He also formed the Covenant Development Corporation. With experience as the executive secretary and director of Urban Church Planning and Executive Secretary for the Department of Church Growth and Evangelism, he brings a unique perspective and deep insight to the board. He holds an Associate of Arts degree from North Park College (now University), a Bachelor of Arts degree from Lewis & Clark College, a Bachelor of Divinity from North Park Theological Seminary, a Master of Urban Planning from the University of Washington, and a PhD in Urban Planning from the University of Washington. He continues his vision for NCP as a member of the board.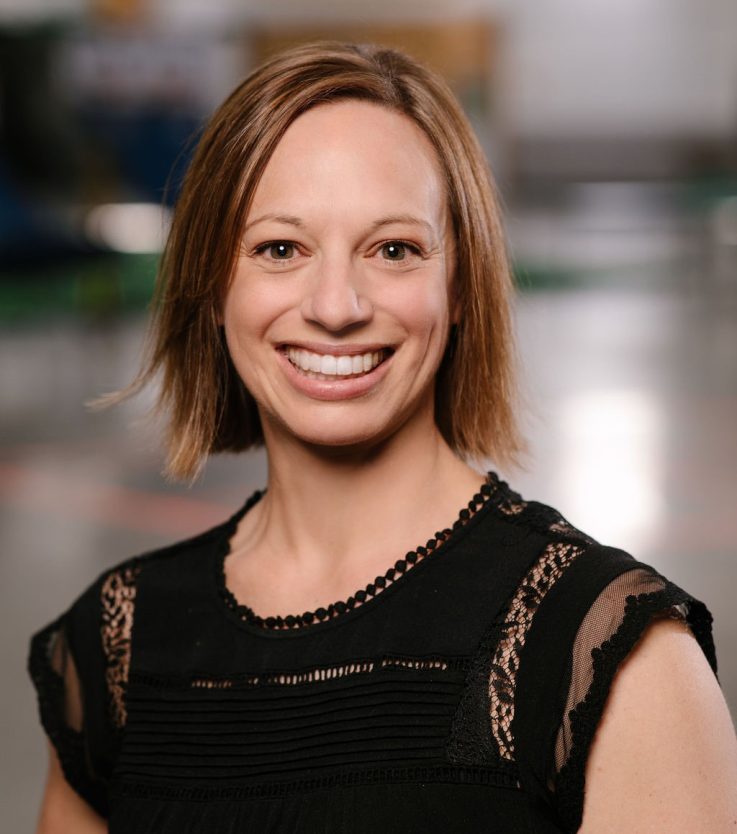 Beth is the Executive Pastor for Ascent Community Church, Louisville, Colorado. Beth and her family have been with Ascent since its inception in 2013, serving in a number of capacities in both paid and volunteer roles. She served as Director of Operations for five years before taking on the role of Executive Pastor. Prior to her time at Ascent, Beth served in college ministry (working with Bill Stephens at the University of Colorado), on the leadership board at a church in Montana, and has been primarily overseeing nonprofit finances for over 15 years. She brings a unique combination of gifts – strong management and attention to detail mixed with a true pastor's heart, desiring to walk alongside staff and churchgoers through the many challenges life presents.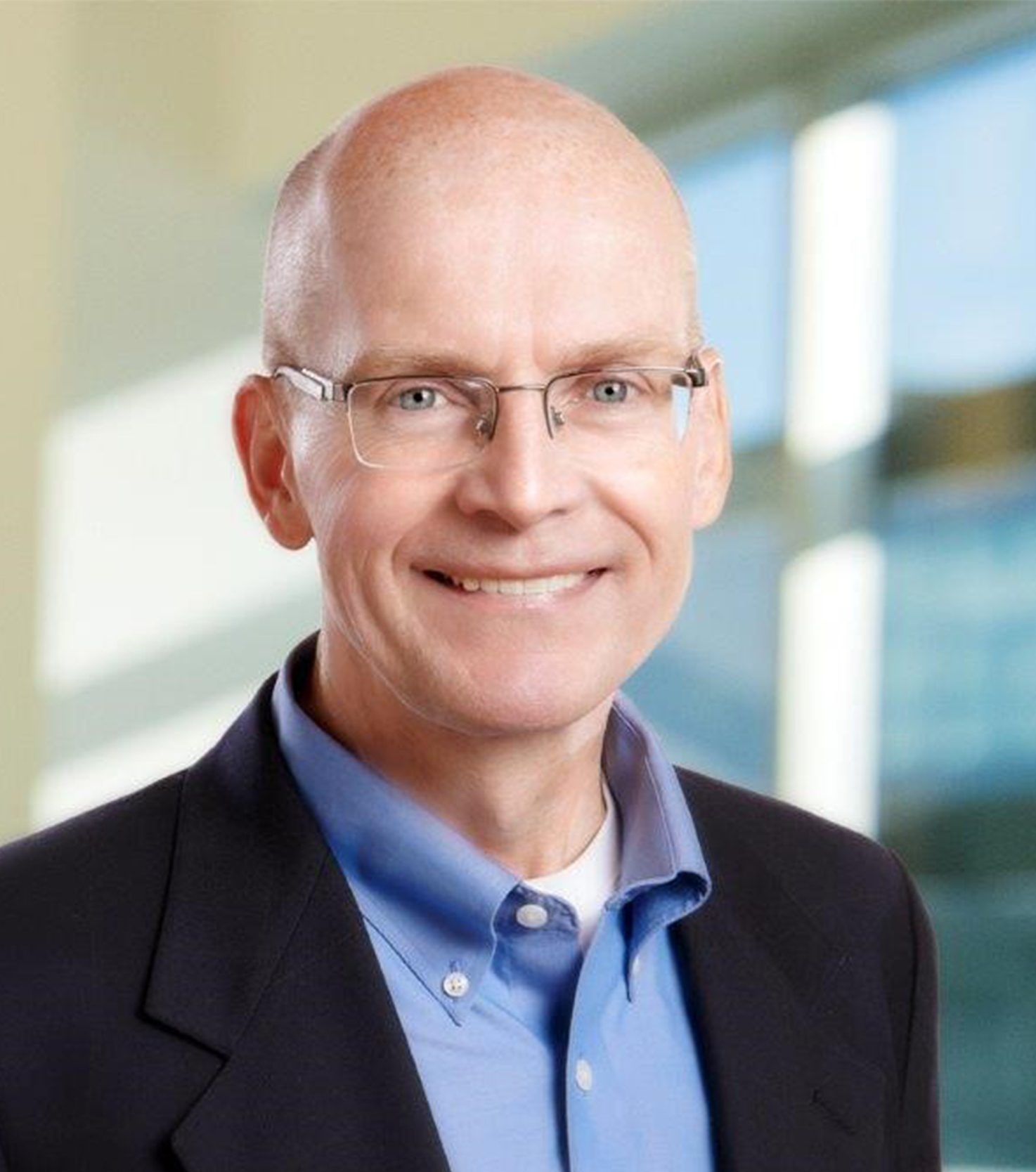 Larry has more than 35 years of experience working in and with small-to-medium-sized companies and is currently the CFO of a midsize manufacturing company in the Minneapolis, Minnesota, area. He is a passionate, hands-on financial executive focused on helping companies achieve bottom-line results by driving systemic change and continuous improvement throughout the organization. He holds MBA and Bachelor of Science degrees from the University of Minnesota. He is an adjunct business professor at the University of Northwestern in St Paul.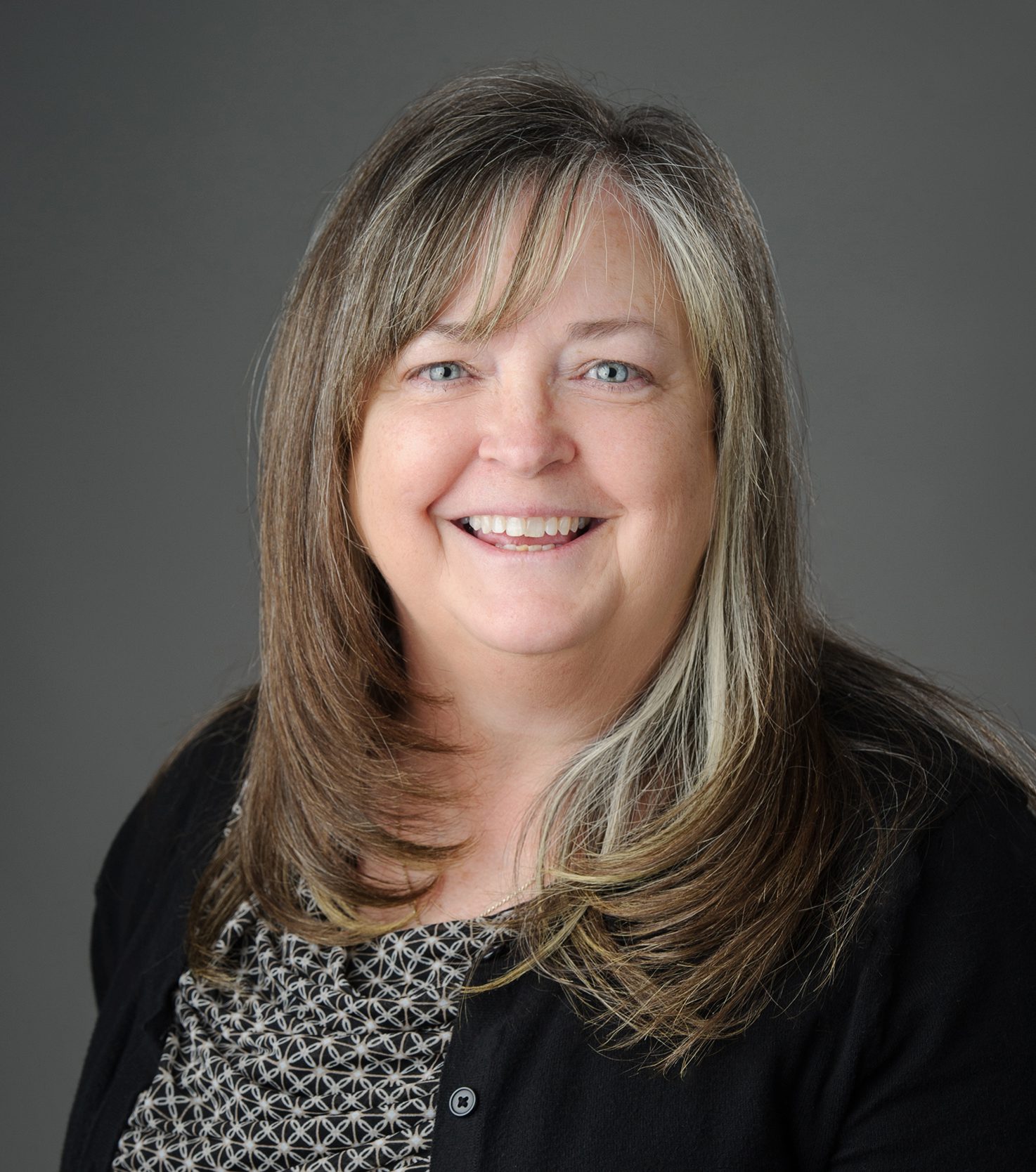 With more than 38 years in the banking industry, Annette previously served as chief financial officer at Valliance Bank in Oklahoma City and Oklahoma State Bank in Guthrie. She holds a Bachelor of Arts in Liberal Studies and a Master of Arts in Administrative Leadership, both from the University of Oklahoma. Annette received her CPA certification in 1997. Annette is thankful for that NCP board membership allows her to serve at an intersection of my faith and my career.