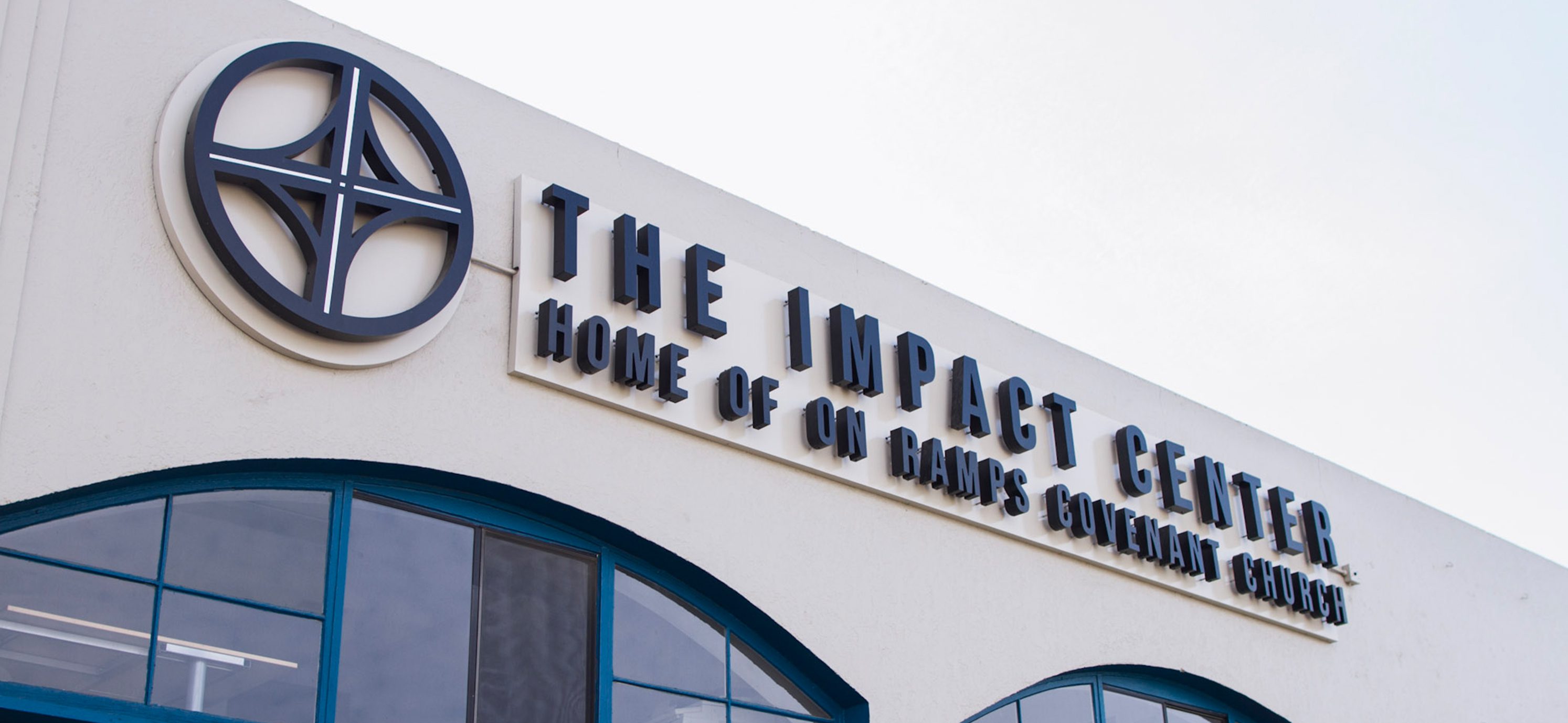 Location: Fresno, CA
Date: March 2021
"We are keenly aware of the doors God has opened for On Ramps, and don't know how it could have happened, without NCP," said Phil and Rici Skei, co-pastors of On Ramps Covenant Church in Fresno, CA.
On Ramps is located in a neighborhood filled with dilapidated buildings, a neighborhood that lacks celebration of physical property. Phil and Rici lit up as they shared how the physical transformation of their church building has literally opened the door for them to share how God transforms lives. As Rici stated, our lives are in a constant state of construction, not unlike their building, and if we submit ourselves to the Lord, there's no limit to the wales He can knock down within us, or the renovations that can take place in our hearts and minds.
Pre-COVID, they were giving multiple tours a day as people drove or walked by the building and wanted to see the inside. Their building has been known to the neighborhood for years, but not with the sense of pride to the residents it is now. As ON Ramps raised capital for their renovations, their members sold tacos or baked brownies to raise funds to donate to the capital campaign. Others who didn't have money to donate, donated time and skills. When On Ramps celebrated their 8th birthday, they blew up a copy of the purchase agreement for their building for their new members to sign. For many, this represented the first piece of property they have owned in their lives.