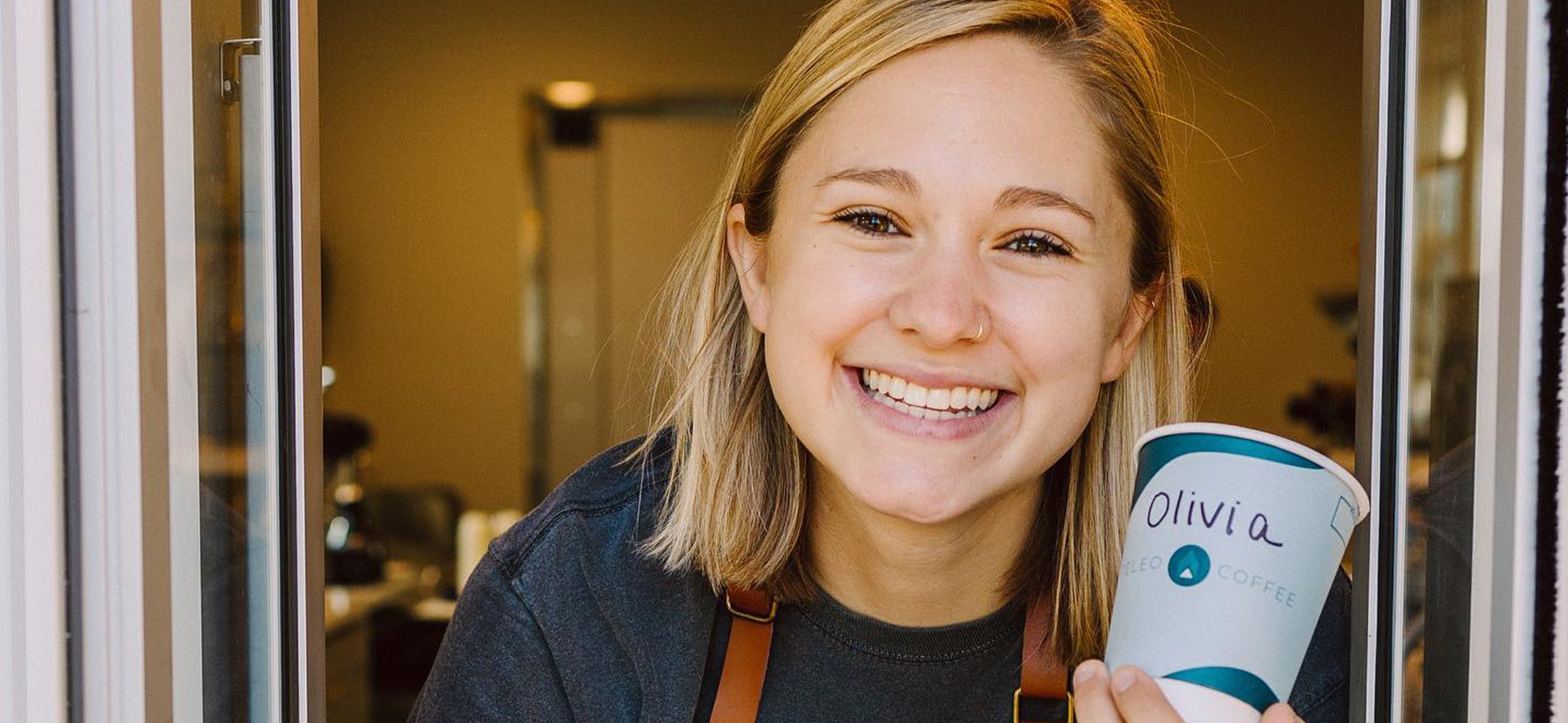 Location: Kirkwood, MO
Date: December 2021
Teleo Coffee opened the doors of their coffee house to the public on August 15, 2021. The shop was founded by 24-year-old Olivia Oglesby (pictured left). During her junior year studying occupational therapy at St Louis University, she felt God calling her to open a coffee shop. After graduating in 2019, she began an apprenticeship at a coffee shop to gain experience.
Teleo strives to be a coffee shop that goes toward something greater. Every item served in their shop is sourced from a local vendor, from their milk to the coffee beans to the pastry and food items. Teleo seeks to love their neighbors by buying products from the community that give back to the community.
Originally, Olivia was set to purchase the house next door to their location but ran into several obstacles that led her to begin a Daniel Fast and pray for a $200,000 miracle. On day 30 of Olivia's 40-day fast, Chad Wible, lead pastor of Embrace Church, called Olivia to begin the conversation of how Embrace and Teleo could form a partnership. Embrace sold their building in 2018 after they felt the call to be the literal hands and feet of Jesus in St Louis, MO. They worked with Rob Hall, vice president of real estate services, from National Covenant Properties and the Central Conference of the Evangelical Covenant Church to create a revitalization plan that included an interest in creating a "Third Place Space" to allow for more community interaction to happen. This vision and plan were the foundation of the organic partnership with Teleo Coffee.
Teleo's brick and mortar location is very intentionally a house as they wanted their shop to be a place where people feel at home, known, and loved. Currently Teleo has 8 employees. Their hope for the future is to create a job training program for adults with disabilities; to be a place and space that provides valuable resources for those who require specialized training.