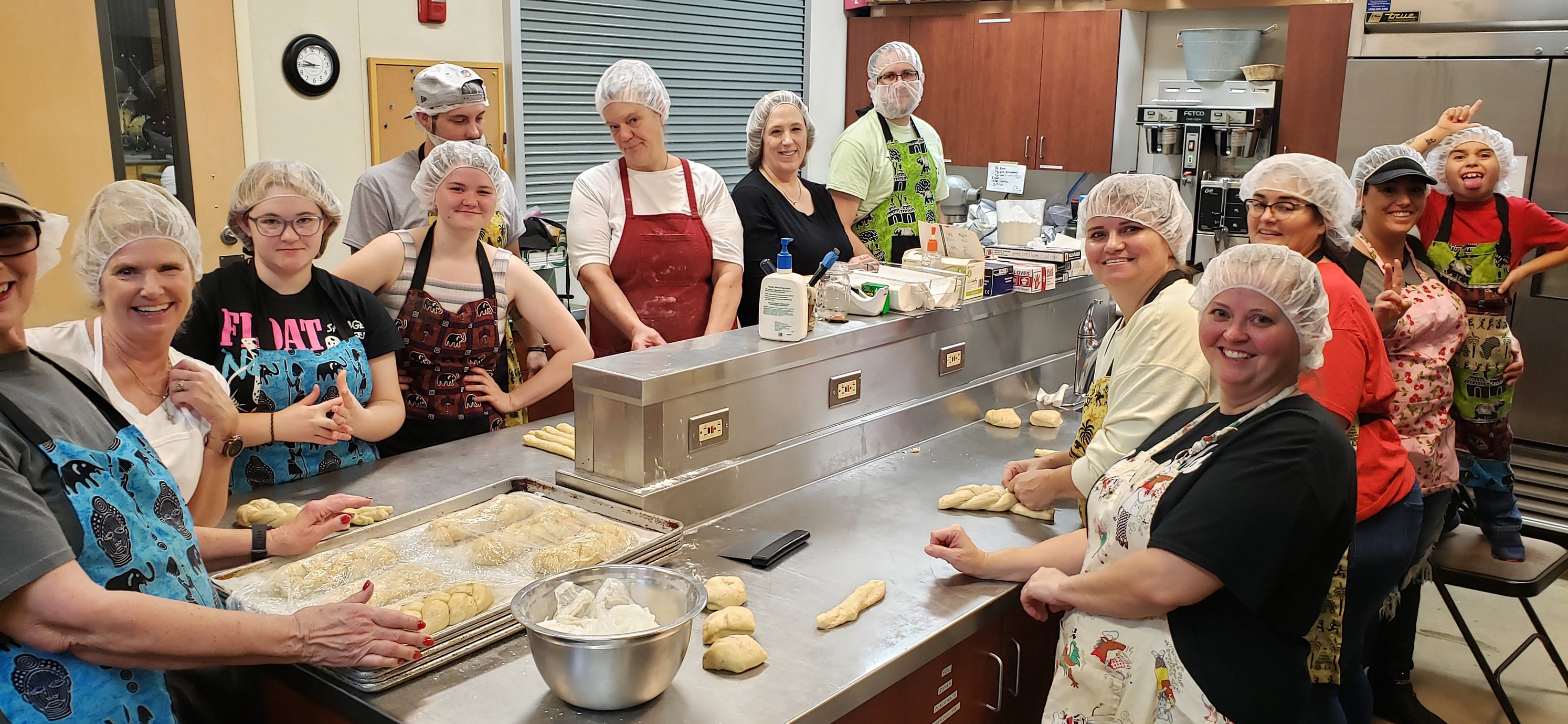 Location: Yelm, WA
Date: April 2022
Truly Motivated Transitional Living (TMTL) is a nonprofit organization offering clean and sober housing in Washington state. TMTL began as a ministry of Crossroads Community Covenant Church in Yelm,WA, in 2005 and has since become their own licensed 501(c)3 nonprofit organization.
TMTL has three main objectives: to create an atmosphere of grace, to be a safe, structured home-like environment, and to deliver programs that changes the lives and hearts of the people served. The main goal that encompasses those three objectives is to ensure the barriers and wreckage that followed the residents in doesn't leave with them. Currently, TMTL has 4 homes (3 for men and 1 for women) that house 23 residents located around Crossroads Community Covenant Church built by God's design. The location of their homes has created a recovery community with 24/7 support helping to remove the loneliness and isolation from addiction. 90%of their residents come to them from either an inpatient or correctional facility, and TMTL focuses on interventions and teaching life skills that will help residents sustain long-term sobriety when they leave treatment.
Carmin Long, director of TMTL, stated that God is at work within the hearts of the residents of their homes. Each resident is required to attend a church and one has recently joined both the staff and worship team at Crossroads. Carmin praised the staff, saying that they are incredibly talented at getting on board with what God is doing in each resident's heart. They are able to teach simple life skills to the residents like navigating conflict, creating and following a budget, commitment and follow through, etc. Carmin and the staff are incredibly honored that God trusts them to care for his people and play a part in their healing. As her voice broke, Carmin shared a conversation she had with a new resident last week.
When Carmin asked the new resident how she was doing and adjusting to life at TMTL, the woman shared that she had tried to escape homelessness through an overdose. Following her overdose attempt, she spent time in a crisis clinic, then inpatient treatment where she was given a list of recovery centers. TMTL was on that list and this 20-year-old woman said she's so glad she called them because now that she's there she sees she has a chance t o live. The renewed lives of their residents is why TMTL exists. They are making a difference and breathing new life into the Pacific Northwest, one resident at a time.
NCP was able to partner with TMTL in 2021 to help fund the purchase of their women's home. Carmin Long, director of TMTL, shared with us that the purchase of this particular property was truly God-ordained. Their landlord informed them in early 2021 that he needed to sell the house and have the purchase closed before the end of June. Although he was willing to sell the home to TMTL, they didn't know how they would come up with the funds to purchase the home in a matter of months. TMTL was able to raise a $250,000 down payment in one month, and NCP was able to finance the purchase. Carmin shared that working with NCP, especially Rollie Persson, vp of real estate services, was a seamless blessing, that engaging with a true ministry partner versus a bank down the road was incredibly exciting. The purchase of this home included 8 acres of land that will provide a space to build future homes, meaning they can get out of their last 2 rental properties, add 3 beds, and continue to grow their campus feel.
Truly Motivated Transitional Living provides opportunities in their local community for those suffering from addiction to transform their lives with the profound belief that people can change. The story of the 20-year-old woman shared above is one of hundreds of changed lives. NCP is honored to partner with such an incredible ministry. We pray blessings on your residents and staff this year and for many years to come.